235
High Street,
Christchurch
Office Space for Rent in Christchurch
Breathing new life into the city.
Qb's newest location will be situated on the historic High Street, in the centre of Christchurch's retail and fashion precinct. Blending the character of a century old building with a modern cutting-edge design, this will be the biggest purpose- built flex-office complex in the South Island.
The heart of the building is at street level, where a buzzing hospitality space, private studios and meeting rooms are connected by a striking member's lounge and bar. An impressive five story, atrium links the old with the new, creating a well of light that connects each floor from the top to the bottom.
With The Crossing and the Riverside Market on the doorstep, there's an inspiring choice of places to eat, shop and keep fit. And with the bus exchange and car parking nearby, as well as showers to freshen up after a cycle, getting to work couldn't be easier.

Whether you're looking for a private floor, an office, or simply a desk this space has been designed to nurture productivity, collaboration and wellbeing. Qb High Street is a place that your team will love to work in, and your clients will love to visit.
Space to grow.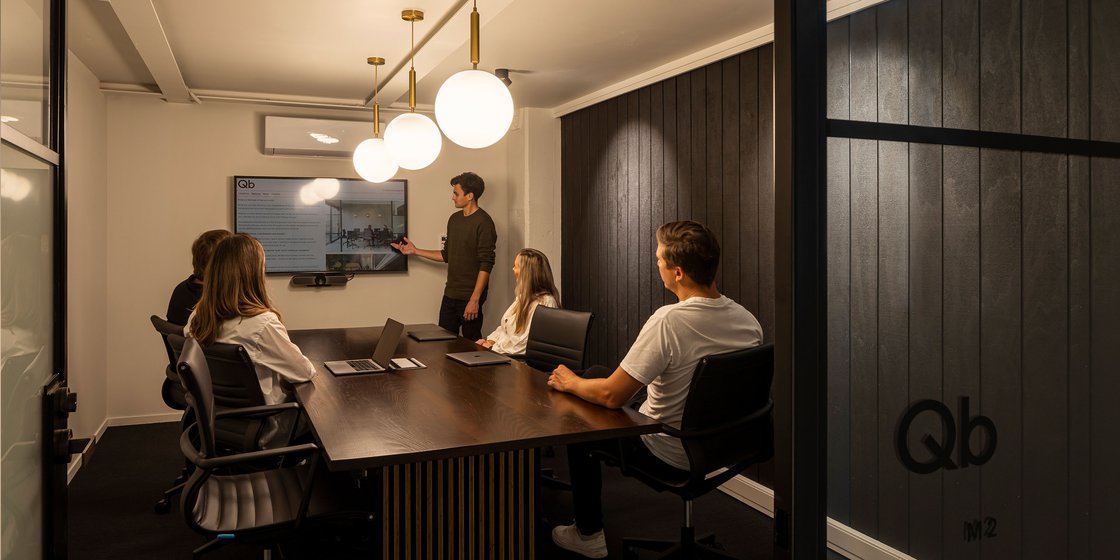 1. Allpress Cafe onsite
2. The Crossing
3. Cashel Mall
4. Riverside Market
Get In Touch
We respect your privacy and will always keep your details confidential. We will only use this information to contact you for a viewing.