206
Jervois Road,
Herne Bay
Home from home.
Above the boutiques and cafés of Jervois Rd, our Herne Bay location offers a unique working environment for a discerning collection of small and medium sized businesses. Set in a secluded penthouse overlooking the harbour, this space is has a sense of intimate luxury, brought to life with natural light and sweeping, panoramic views.
Elegantly sophisticated, healthful and harmonious, Qb Herne Bay is hidden oasis of workplace serenity
Space to create.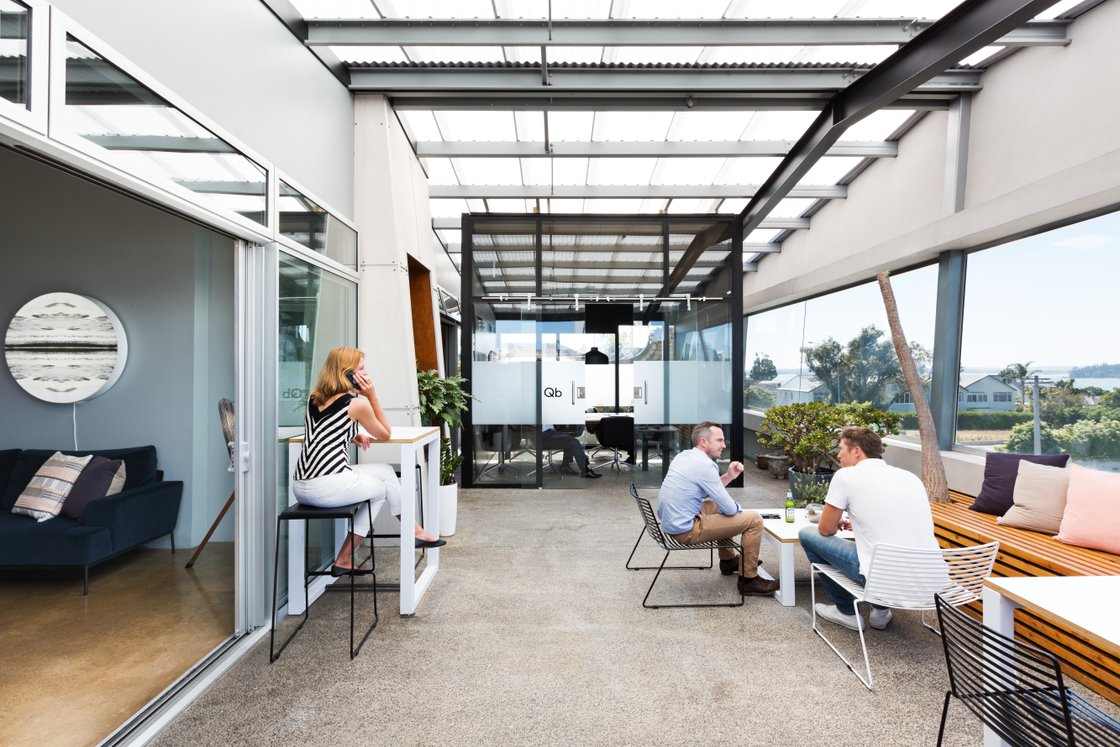 1. 5 Loaves
2. The Elbow Room
3. Halcyon
From Our Residents
"A clean and professional work space for our burgeoning festival business. We enjoyed being surrounded by other like-minded, ambitious businesses and would recommend it to any start up or SME wanting an affordable office location on the city fringe."
Hamish Pinkham
Rhythm and Vines
"An urban oasis of functional design and strong community where inspiring yet productive work days are enjoyed..."
Roger Holmes
Serious Popcorn
"QB Studios Herne Bay has provided an ideal office setting for our business as we grow. We've been able to move between studio spaces to accommodate our growing team. Moving into an established shared space environment has real advantages in so far as you only need to focus on getting your studio space sorted, the rest is already there to access."
Tash Cook
NextMinute
Get In Touch
We respect your privacy and will always keep your details confidential. We will only use this information to contact you for a viewing.