106
St. Georges Bay Road,
Parnell
Focus on your business. We take care of the rest.
Our newest Qb location is situated in the heart of Parnell's warehouse district, Auckland's hippest creative and design hub. With high profile street frontage on St Georges Bay Rd, Qb Parnell offers private, furnished office studios for teams of 1-20 people.
Our bar and members' lounge are light-filled and elegant, perfect for relaxing or entertaining clients. The ample meeting rooms, Zoom Rooms and quiet booths mean that there is always plenty of space for focused collaboration outside of your studio.
With onsite parking available Qb Parnell offers the perfect location on the east of the city fringe.
Space to connect.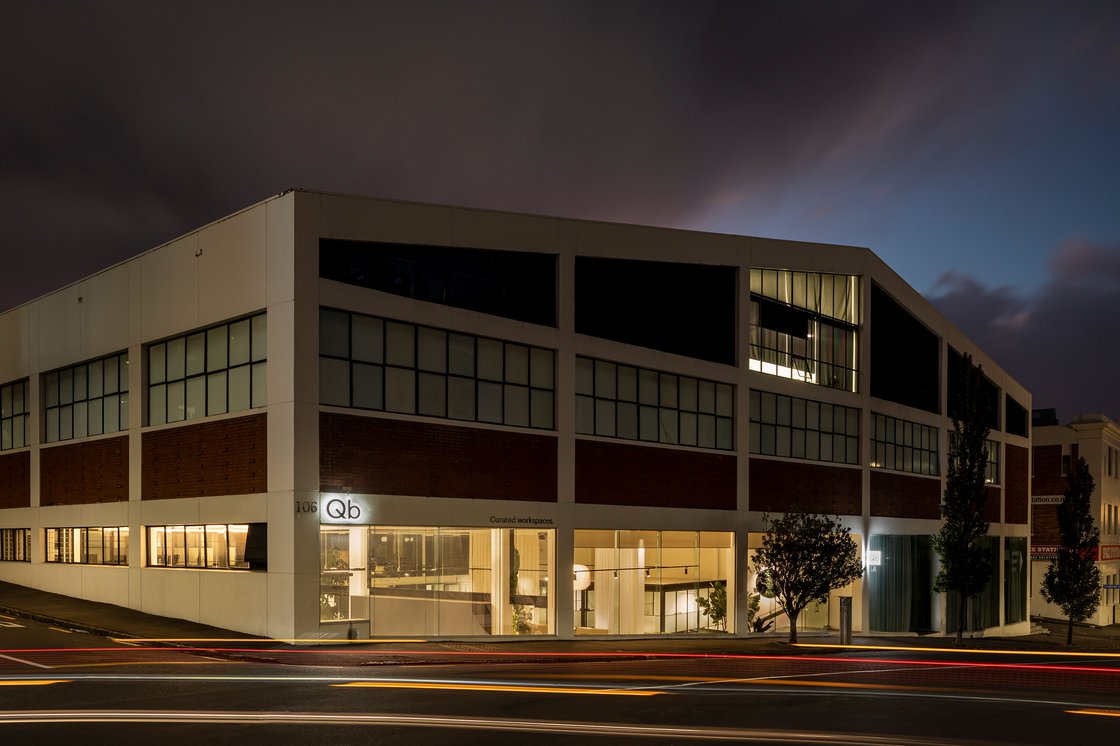 1. Xero
2. Cibo
3. La Cigale Market
From Our Residents
"Qb Studios Ponsonby offers a compelling combination — stylish, chic workspaces with the economies of sharing some resources with similar sized businesses. And we're in the heart of Ponsonby — a cultural, entertainment and fashion hub on the CBD fringe — cool factor without the crowds."
Jonny Wyles
Haines Attract
"Beautiful, modern spaces with great shared facilities. Connecting with other tenants makes it an interesting and vibrant space. Easy rent which includes all outgoings makes it hassle free. We've loved our time at Qb!"
Sam Ramlu
Method Studios
"Qb Studios has provided my business with a professional environment that incorporates an open, modern office space, located in the heart of Ponsonby. Along with the vibrant feel of Ponsonby and easy access to all motorways, our clients love coming into our offices."
Kayne Wahlstrom
Money Empire
Get In Touch
We respect your privacy and will always keep your details confidential. We will only use this information to contact you for a viewing.